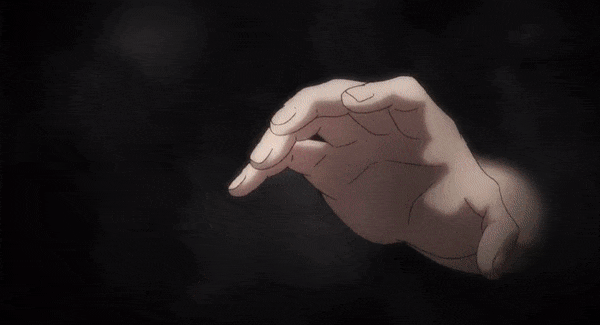 KEMONO JIHEN is based on the top selling manga of the same name, which is published in Jump Square. Airing in the Winter 2021 anime season, it received the seasonal award for "Best Supernatural" from Ani.trendz. The manga is still on-going.
About Kemono Jihen (via Funimation)
Special detective Kohachi Inugami is sent to investigate a grisly phenomenon involving animal corpses near a remote mountain village. But after meeting a strange boy who agrees to help, he discovers cursed supernatural forces at work. Little by little, Inugami uncovers the truth behind the killings and the boy who may not even be human.

Kocha Sound is providing weekly simuldub production for this title for Funimation. All recording is done entirely remote during COVID-19, with actors all using their own equipment from home across the country. Check out the released episodes here!

Cast and Crew:
Voice Over Production and Recording: Kocha Sound
ADR Director: Brittany Lauda
Assistant ADR Director: Matt Shipman, Ben Balmaceda (Ep 5+)
ADR Engineer: Matt Shipman
Assistant ADR Engineer: Brittany Lauda
Production Assistant: Ben Balmaceda, Meli Grant (eps 1-2)
Casting Assistant: Ben Balmaceda
Line Producer: Brittany Lauda
ADR Script Adaptation: Jessica Cavanaugh
ADR Script Supervision: Tyler Walker
Pre-Booth Materials Supervisor: Clifford Chapin
ADR Script Prep: Austin Sisk, Brandon Peters
Mixing and Audio Post-Production: HastePro
Additional Mix Engineer: Jose Pichinte
---
Main Cast:
Inugami: Patrick Seitz
Kabane: Madeleine Morris
Akira: Cassie Ewulu
Shiki: A.J. Beckles
Supporting Cast:
Yataro: Anjali Kunapaneni
Yataro's Mother: Veronica Taylor
Demon Elk: Kellen Goff
Male Child A: Daisy Guevara
Male Child B: Emi Lo
Male Child C: Ciarán Strange
Demon Dogs: Kellen Goff, Emi Lo
Featured Male Rescuers: Bryson Baugus, Kyle Phillips, Clifford Chapin
Older Brother: Brandon Winckler
Little Sister: Courtney Meeker
Mother: Ciarán Strange
Inari: Kristen McGuire
Kon: Brittany Lauda
Male Police Receptionist: Brent Mukai
Chief: Matthew David Rudd
Male Driver: Kellen Goff
Police Officers: Matthew David Rudd, Clifford Chapin, Kyle Phillips, Jordan Dash Cruz, Alex Mai, Kevin Thelwell, Ben Balmaceda
Yoruno: Nazeeh Tarsha
Mao: Kira Buckland
Inugami (Tanuki): Patrick Seitz
Akira (Child): Cassie Ewulu
Yui: Ben Balmaceda
Elder Frog Kemono: Kellen Goff
Mice: Heather Walker
Frog Kemono: Brent Mukai, Ben Balmaceda, Clifford Chapin, Byson Baugus, Alex Mai, Jordan Dash Cruz, Kellen Goff
Mihai: Matt Shipman
Reika: Meli Grant
Erika: Rebeka Thomas
Momoka: Rachel Slotky
Male Worker 05A: Matthew David Rudd
Male Worker 05B: Alex Mai
Nobimaru: Kevin K Gomez
Nobimaru (Transformed): Kevin K Gomez
Male Reporter 06A: Matthew David Rudd
Aya: Corina Boettger
Akio: Cody Savoie
Kumi: Heather Gonzalez
Young Shiki: Anairis Quiñones
Monster 7A: Ricardo Contreras
Shiki's Siblings: Ciarán Strange, Jonah Scott, Kellen Goff, Clifford Chapin, Zeno Robinson, Heather Walker, Matthew David Rudd, Kevin Thelwell, Alex Mai, Jordan Dash Cruz, Ricardo Contreras
Ohana: Stacy Harrison
Katanashi: Shara Kirby
Male Newscaster 09A: Zeno Robinson
Policeman 09A: Jonah Scott
Akira (Baby & Young): Cassie Ewulu
Yui (Baby & Young): Daisy Guevara
Hisame: Katelyn Barr
Akira and Yui's Father: Jonah Scott
Female Reporter 10A: Jenny Yokobori
Male Drunk 10A: Jordan Dash Cruz
Male Drunk 10B: Alex Mai
Male Drunk 10C: Kevin Thelwell
Nii-San: Y. Chang
Yuki-Onna 11A: Anairis Quiñones
Yuki-Onna 11B: Shanta Parasuraman
Yuki-Onna 11C: Morgan Lea
Yuki-Onna: Stacy Harrison, Veronica Taylor, Yara Naika, Emi Lo, Anairis Quiñones


---

Additional Voices:

Ben Balmaceda
Kevin Thelwell
Alex Mai
Jordan Dash Cruz
Daisy Guevara
Bryson Baugus
Clifford Chapin
Heather Walker
Ricardo Contreras
Clifford Chapin
Yara Naika
Venus LeMay
Morgan Lea
Emi Lo
Kellen Goff
Brent Mukai
Kyle Phillips
Ciarán Strange 
Courtney Meeker
Veronica Taylor
Matthew David Rudd
Anairis Quiñones
Stacy Harrison
Jonah Scott
Jenny Yokobori
Katelyn Barr
Shanta Parasuraman