What is KOCHA SOUND?

Kocha Sound LLC is an production company that focuses mainly on providing the highest quality voice over for your project's need. Kocha specializes in the fields of animation & games, however we work with all mediums and are ready to take your project to the next level.  We are Source Connect & ADR ready and our studio has recorded voice over for international broadcast (Yu-Gi-Oh Arc V), historic Blu-ray releases (Ai no Kusabi) and more.   The name 'Kocha Sound' is derived from the Japanese word 'Kōcha' (紅茶), which means 'Black Tea'. Co-owners Brittany Lauda & Matt Shipman often discussed business plans over cups of piping hot tea in the NYC winter, and thus the name was born!

---
WHO IS KOCHA SOUND?
Kocha Sound is co-owned by Matt Shipman & Brittany Lauda, two NYC natives, TX Transplants.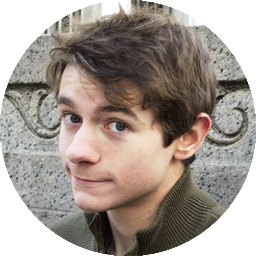 Matt Shipman, aside from being resident goofball, does most of the script adaptations for Kocha Sound as well as working as the engineer and assistant director. He also helps run several classes as the engineer while Brittany directs students.  He writes for Funimation (New Game Season 1 & 2, A Sister's All You Need),  he is the head writer for Media Blasters projects (Juden-Chan, Ai no Kusabi), he engineers (Ai no Kusabi, Rio: Rainbow Gate) , and assistant directs.
When not working on Kocha Sound projects, Matt can be heard on as the voice of Shay Obsidian in over 100 episodes of Yu-Gi-Oh Arc-V as well as various roles in anime for Media Blasters, Funimation, and more. When not working, Matt plays Street Fighter, loves the Zero Escape and Persona series, watches seasonal anime, plays card games, and loves to talk about all things nerdy.
---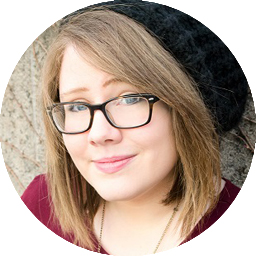 Brittany Lauda has directed and cast for various anime and game titles since graduating SUNY Geneseo in 2014, and she wouldn't want it any other way! Some notable production credits of hers include the massive, highly anticipated JRPG YIIK: A Postmodern RPG, exciting party game Marooners,  the intriguing story of Minotaur, the historic release of Ai no Kusabi, and goofy anime series Ladies verus Butlers, Juden-Chan Recharged and World War Blue. She has also assistant directed on various Funimation titles (Dies Irae, New Game, Morose Mononokean)
It's rare to find Brittany not engrossed in her work, since she does everything from administrative work to voice over to directing and casting. However, in her free time she enjoys playing with her Shiba Inu puppy, playing World of Warcraft, and cooking goodies. You can catch her voice in Pokemon XY, Hasbro apps & games, and anime for Media Blasters, Funimation and more.