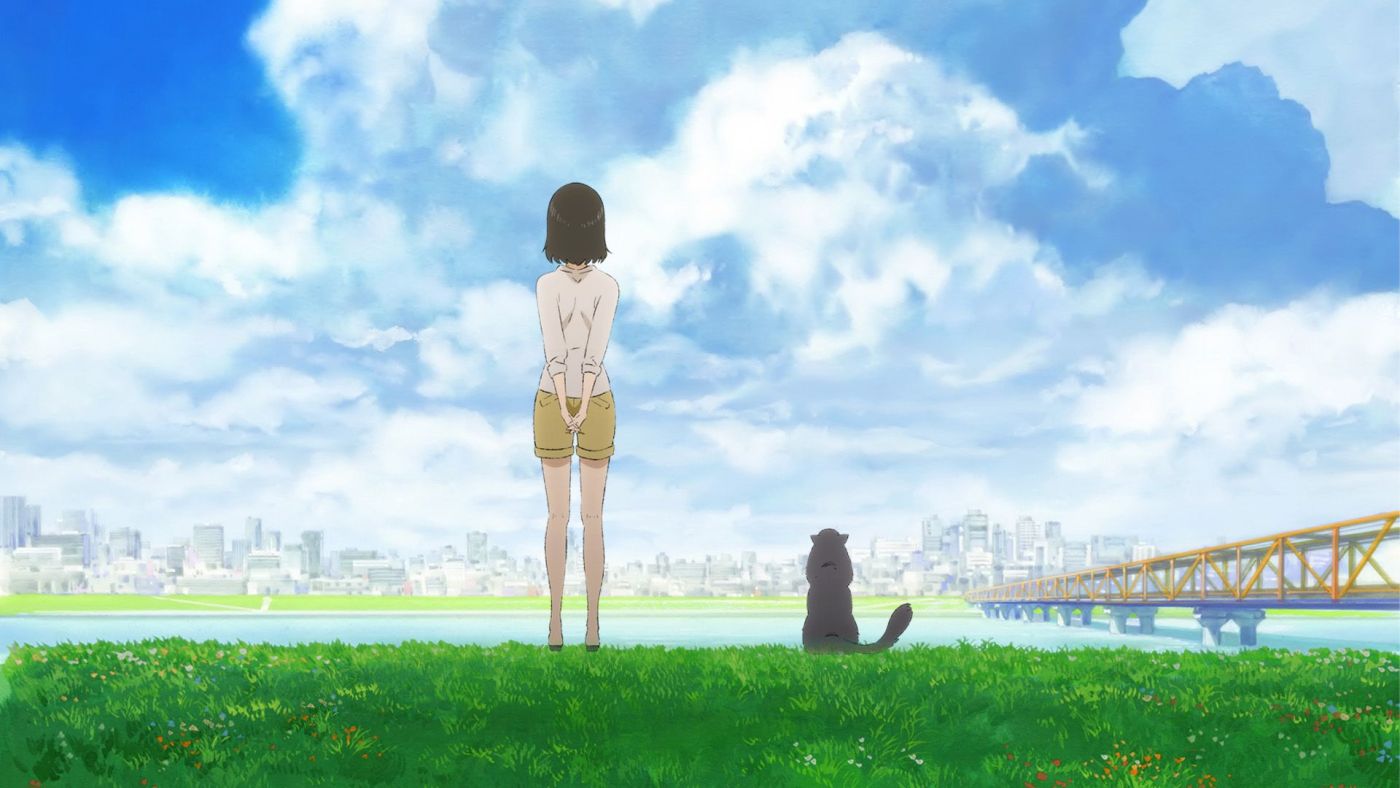 SHE AND HER CAT -EVERYTHING FLOWS-  is a beautiful new adaptation of Makoto Shinkai's award winning short "She and Her Cat: Their Standing Points". Daru lives together with her in a small apartment. Every day, he watches her rise in the morning, go out, and come home after the sun has set. Though they can't talk to one another, Daru doesn't need words to see the change in her when her friend moves out. For you see, Daru is her cat, and our pets understand us on a deeper level than we can ever know.
This film is a realistic and raw story about the adjustments to adulthood from the perspective of a pet. Kocha Sound was humbled yet thrilled to be approached by Discotek Media to produce a dub for this beautiful story. Look for it May 26th, 2020!
Order it now.

Cast and Crew:
Voice Over Production and Recording: Kocha Sound
ADR Director: Brittany Lauda
Assistant ADR Director: Matt Shipman
ADR Engineer: Matt Shipman
Assistant ADR Engineer: Brittany Lauda
Production Assistant: Raven the Shiba
Line Producer: Brittany Lauda
Script Adaptation: Matt Shipman
ADR Script Prep: Michelle Rojas
Mixing and Audio Post-Production: HastePro
Mix Engineer: Jose Pichinte
---
Main Cast:
Daru: Micah Solusod
Miyu: Madeleine Morris

Supporting Cast:
Miyu's Mother: Colleen Clinkenbeard
Young Miyu: Madeleine Morris
Tomoka: Brittany Lauda
Young Tomoka: Brittany Lauda
Chobi: Matt Shipman
---

Additional Voices:
Ben Balmaceda
Emi Lo
Krystal LaPorte
Brittany Lauda
Matt Shipman
---
Watch a clip!