AI NO KUSABI is a gritty, suspenseful, and sensual four-episode OVA based on a novel by award-winning female sci-fi author Rieko Yoshihara. The series takes on heavy hitting subject matter including systemic racism, sexual agency and social isolation. Set in a dystopian future, the patriarchal society of the planet Amoi lives under a strict caste system overseen by the authoritarian control of a supercomputer named Jupiter. Social class is determined by the color of one's hair, and Iason sits at the top of the pecking order as a 'Blondie'. His privileged life draws scandal when he chooses to take in a 'mongrel' gang leader named Riki as a 'pet.' There are no taboos against the lighter-haired elites staking claim to the dark-haired denizens of the slum, but when Riki commits an unforgivable act, the intensity of their relationship begins to draw dangerous attention. As emotions and tensions escalate, will Iason and Riki escape the fateful consequences of their forbidden romance? 
If freedom were to open up in front of you, what would you do? Kocha Sound is thrilled to present the full cast list for one of the first HD, Dubbed Yaoi titles on Blu-Ray. Look for it Winter 2017 on Blu-ray, DVD and streaming platforms. Order it now!

Cast and Crew:


[bscolumns class="one_half"]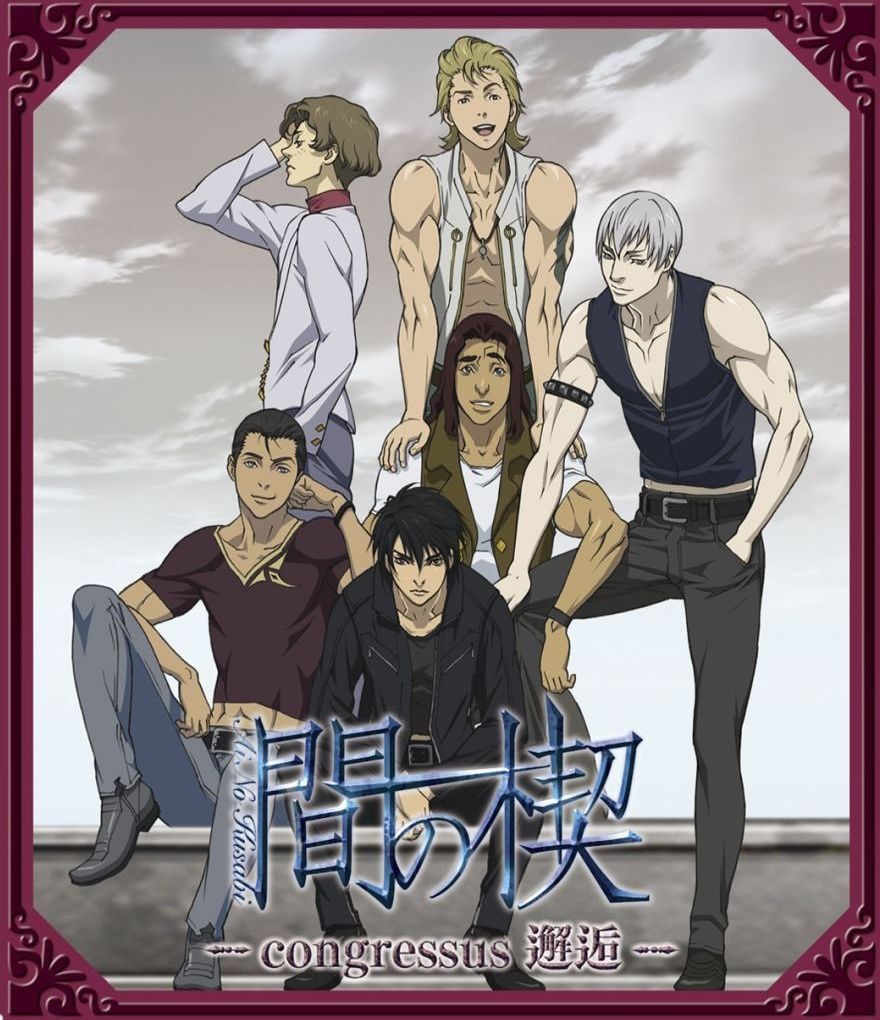 [/bscolumns][bscolumns class="one_half_last_clear"]ADR Director: Brittany Lauda
Casting: Kocha Sound
Assistant ADR Director: Matt Shipman
Lead Writer: Matt Shipman
ADR Writers:
Matt Shipman (Ep 1& 3)
Y. Chang (Ep 2 & 4)
Production Consultant: Y. Chang
ADR Engineer: Matt Shipman
Assistant ADR Engineer: Brittany Lauda
Dialogue Editing: Kocha Sound
Mix Engineer: Justin Ramos
Executive Producer: John Sirabella
Associate Producer: Carl Morano
Assistant Producers: Kocha Sound
Recorded at Kocha Sound
---
Main Cast:
Iason Mink: Todd Haberkorn
Riki: Darren Mitchell
[/bscolumns][bscolumns class="clear"][/bscolumns]

Supporting Cast:
[bscolumns class="one_half"]
Guy: Ricco Fajardo
Kirie: Bryson Baugus
Norris: Matt Shipman
Sid: Austin Tindle
Luke: Tyson Rinehart
Maxi: Ray Hurd
Katze: Michael A. Zekas
Jeek Leader: Clifford Chapin
Jeek Lackey: Jordan Dash Cruz
[/bscolumns]
[bscolumns class="one_half_last_clear"]
Daryl: Y. Chang
Mimea: Elizabeth Maxwell
Raoul: Chuck Huber
Orphe: John Swasey
Aisha: Meli Grant
Gideon: Marcus Stimac
Gilbert: Keith Silverstein
Hubert: P.M. Seymour
Marcus: Lucas Schuneman

[/bscolumns][bscolumns class="clear"][/bscolumns]
---

Additional Voices:
Brittany Lauda, Madeleine Morris, Michaela Amanda Laws, Jacob Browning, Alex Mai, Jordan Jones, Gene Marks, Lucas Schuneman, Keith Silverstein, Patrick Seymour, John Swasey, Marcus Stimac, Austin Tindle, Clifford Chapin, Jordan Dash Cruz, Ray Hurd, Meli Grant
---
What people are saying:
"I actually think this is one of the best dubs I've ever seen, boys love or otherwise… because every single performance is 100% good…we need more of this…this attention to detail, this level of polish" – Dubtalk Podcast
---
Watch the bloopers!