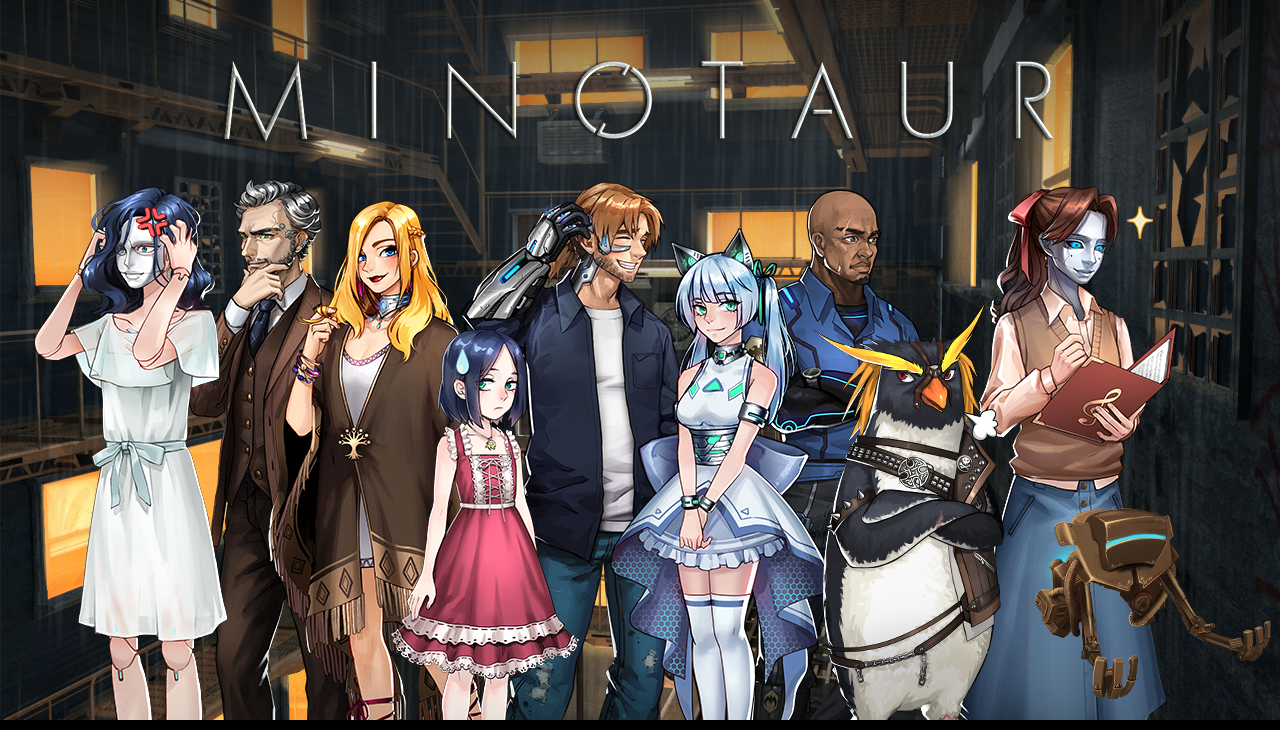 Minotaur is a sci-fi adventure game that is highly story-driven. It takes place in an apartment complex on the outskirts of Nova, which turned into a deadly labyrinth for its tenants. It's up to them now to figure out who — and why — set up this elaborate trap, and try to find their way out of it. Minotaur takes inspiration from similar games like both the Zero Escape and Danganronpa series, as well as various visual novels and old-school point and click quests by LucasArts and Sierra.
U7 Committee has teamed up with Kocha Sound for the voice over production of their upcoming adventure game Minotaur! We are ecstatic to come aboard such an exciting and interesting tale and can't wait to continue to work on it. Minotaur was officially funded on Kickstarter and has also been greenlight on steam. The first two routes are available now (Nod and Mentor), with voice over for Mentor's route being produced during the COVID-19 pandemic, entirely remote. We even partnered with a Japanese studio to preserve our cast!
Keep an eye below for the cast details as they come.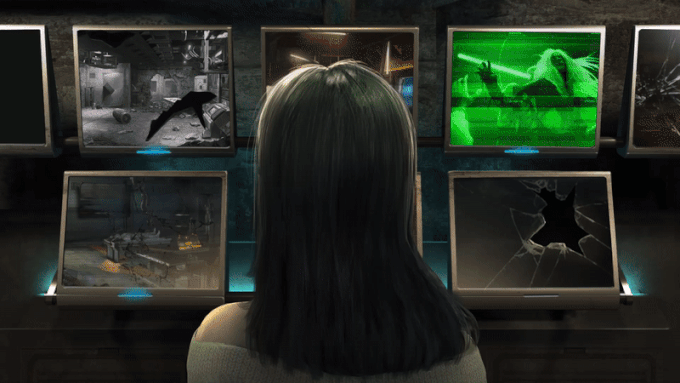 Main Cast:
Nod Pikes: Chris Niosi
Irene "Key" Kelly: Jill Harris
Arthur Hopton: Lucas Schuneman
Ollie: Brittany Lauda
Unter: Clifford Chapin
Richie Donovan: ???
Mentor-15:  Rina Hoshino
Thea Hopton: Brittney Karbowski
???: Elizabeth Maxwell
Mentor Route Cast:
Remont: D.C. Douglas
8915-7: Michael Schwalbe
Alter-Mentor: Rina Hoshino
Crew:
Voice Director: Brittany Lauda
Assistant Voice Director: Matt Shipman
Assistant Voice Director (Mentor Route): Michelle Rojas
Recording Engineer: Matt Shipman, Brittany Lauda
Additional Recording Studios (Mentor Route): Salmix, Space Cowboy Audio
Production Assistant: Ben Balmaceda
Audio Mixing and Mastering: HastePro
---
---
Watch Markiplier play the demo below!