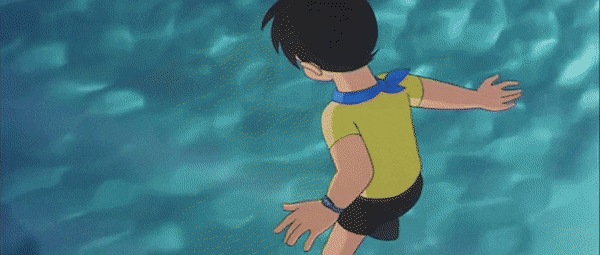 FLYING PHANTOM SHIP is a 60 minute film from Toei Animation, released in 1969. It's an action-packed sci-fi adventure from start to finish that crams as many exciting twists and turns as it can in it's one hour run time. The original concept was created by Shotaro Ishimori (creator of Kamen Rider) and key animation and concept designs are worked on by the legendary Hayao Miyazaki.
About Flying Phantom Ship (via ANN)

Returning from a happy fishing trip, Hayato Arashiyama and his father witnessed a traffic accident, whom they identified to be chairman Kuroshio (owner of the shipyard Hayato's father worked in) and his wife. Helping Kuroshios taking shelter from a thunderstorm in an abandoned Western-styled mansion, a mysterious figure with a skull mask haunted them, calling himself the caption of a phantom ship. A few days later, a giant robot calling itself a messenger of the phantom ship, appeared from nowhere and attacked the seaside city, killing many civilians including Hayato's parents. Hayato's father told him a big secret before drawing his last breath. To avenge his parents, Hayato joined the volunteer defense force organized by chairman Kuroshio, yet he stumbled upon more and more surprising and horrible secrets.

Most recording is done entirely remote during COVID-19, with actors all using their own equipment from home across the country. Order a copy here!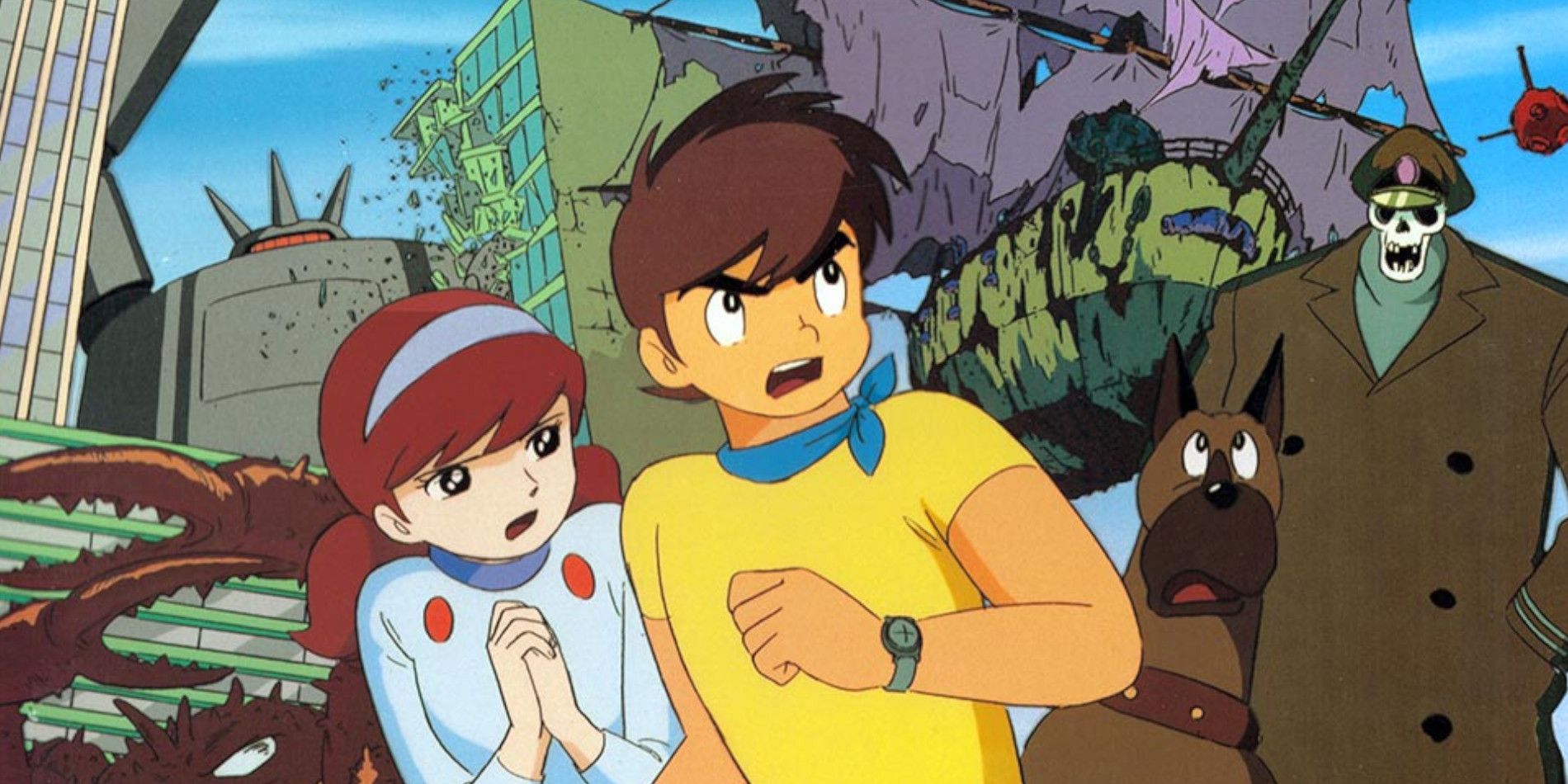 Cast and Crew:
Voice Over Production by Kocha Sound LLC
Producer: Brittany Lauda
ADR Director: Brittany Lauda
Assistant ADR Director: Matt Shipman
ADR Engineer: Matt Shipman
Assistant ADR Engineer: Brittany Lauda
ADR Script Adaptation: Madeleine Morris
ADR Script Prep: Madeleine Morris
Script Supervision: Matt Shipman
Casting Director: Brittany Lauda
Casting Assistant: Ben Balmaceda
Production Assistant: Ben Balmaceda

Mixing and Stereo Remastering Provided by Haste Pro
Lead Mixing Engineer: Ricardo Contreras
Assistant Audio Editor: Ethan Contreras
---
Main Cast:
Hayato Arashiyama: Mona Marshall
Phantom Ship Captain: Patrick Seitz
Chairman Kuroshio: Lucas Schuneman
Mr. Arashiyama: Frank Todaro
Jack: Kellen Goff
Ruriko: Julia Gu
Supporting Cast:
Mrs. Kuroshio: Anne Yatco
Haniwa: Rick Zieff
Mrs. Arashiyama: Krystal LaPorte
The Golem: Cris George
Ito: Alex Mai
Katsuda: Ben Balmaceda
Agent of Boa: Ricco Fajardo
Male TV Host: Y. Chang
Boy A: Erica Menda
 Butler: Ben Balmaceda
Corporate Henchman A: Kellen Goff
Corporate Henchman B: Cris George
Corporate Henchman C: Michael Kovach
Crewman A: Alejandro Saab
Crewman B: Kevin D. Thelwell
Female Boa Juice VO (Song): Cassie Ewulu
Male Boa Juice VO  (Song): Y. Chang
Female Boa Juice VO: Brittany Lauda
Kuroshio Henchman A: Cody Savoie
Male News Anchor: Bryson Baugus
Male PA: Cody Savoie
Male Police Officer A: Chris Niosi
Male Police Officer B: Alejandro Saab
Male Tank Driver: Kevin D. Thelwell
Man in Sunglasses: Khoi Dao
Man on Street: Ricco Fajardo
Ship Doctor: Matt Shipman


---

Additional Voices:

Krystal LaPorte
Dani Chambers
Madeleine Morris
Michelle Rojas
Alex Mai
Ben Balmaceda
Emily Frongillo
Ricco Fajardo
Byson Baugus
Y. Chang
Erica Mendez
Khoi Dao
Cris George
Kevin D. Thelwell