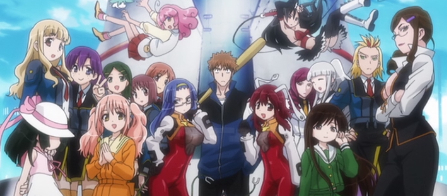 Based on the popular manga series by Bo Ditamas, Juden-Chan Recharged depicts an advanced parallel universe called Life Core where Charger Girls invisibly patrol our dimension in search of people who are depressed and downtrodden. With the help of an electrical zap, Charger Girls re-energize these people and instantly render them happy and productive individuals again. When two of the sexy Charger Girls, Plug and Arresta, encounter a young man named Sento who can actually see them, they interact in a series of wild and unpredictable sci-fi adventures!
The English Dub cast for Juden-Chan Recharged is zapping in to action! Kocha Sound is happy to present the complete listing of the cast & crew for the re-release of this title, available now on Blu-ray, DVD, and on various streaming platforms.

Juden-Chan Recharged is now streaming for free on TubiTV!
Cast and Crew:


[bscolumns class="one_half"]
ADR Director: Brittany Lauda
Assistant ADR Director: Matt Shipman
Casting: Kocha Sound
Lead ADR Writer: Matt Shipman
ADR Writer: Brittany Lauda
ADR Enginer: Justin Ramos
Recorded at Fever Dreams Sound Factory
---
Main Cast:
Plug Cryostat: Brittany Lauda
Arresta Blanket: Kira Buckland
Sento Oumi: Daniel J. Edwards
[/bscolumns]
[bscolumns class="one_half_last_clear"]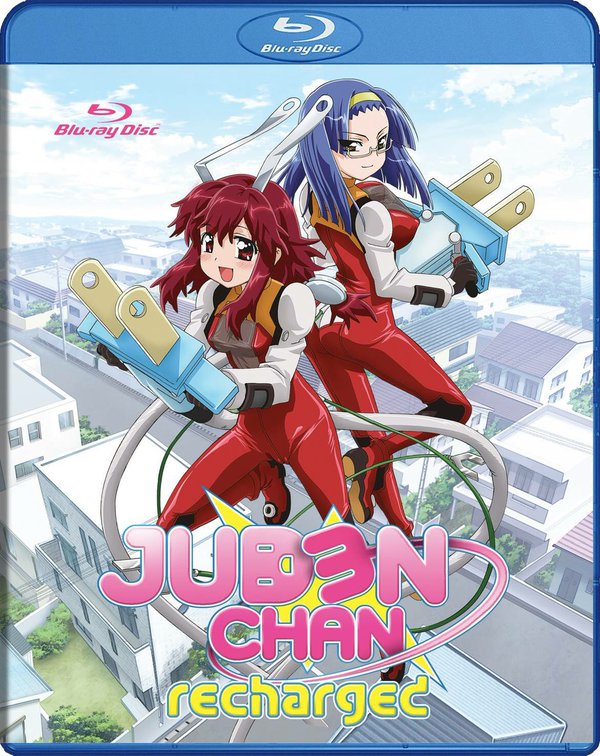 [/bscolumns][bscolumns class="clear"][/bscolumns]
---

Supporting Cast:
[bscolumns class="one_half"]
Iono Tomogana: Felecia Angelle
Hakone Oumi: Cheryl Li
Rona Elmo: Daisy Guevara
Narrator: Matt Shipman
Pulse Trans: Amber Lee Connors
Sokko: Jessi Nowack
Maako: Caitlynn French
Chiiko: Amanda Lee
Takko: Tessa Whitten
Rinko: Miranda Gauvin
Reika Galvani: Hazel Summer
Kuran Shunt: Rose Dyson
Sweetie Millie: Yara Naika
Bitch: Billy Bob Thompson
[/bscolumns]
[bscolumns class="one_half_last_clear"]
Bloody Silica: Michaela A. Laws 
The Boss: Michele Knotz
Kenta: David Errigo Jr. 
Paita: Matt Shipman
Tentacle Monster: Ricco Fajardo
Ruiji: Rochelle J. Chiang
Akihiro: Eddy Lee
Author: Milly Prower
Luto Hougetsu: Nicole Martino
Charger Girl Engineer: Kimlinh Tran
Sunday Mama's Waitress: Jennifer Layla
Neodym PA: Malika Butler
Santa Bear : Mike Hecht
Mysterious Villain: Matt Shipman
[/bscolumns][bscolumns class="clear"][/bscolumns]
---

Additional Voices:
Vic Mignogna, Mike Hecht, Matt Shipman, Ricco Fajardo, Jon Tanton, Greg Nugent, Leo Wiggins, Michael A. Zekas, Malika Butler, Jennifer Layla, Nicole Martino, Howard Wang, Adam Tilford, Natalie Van Sistine, Kira Buckland, David Errigo Jr., Meli Grant, and Brittany Lauda.